Get access to weekly virtual sessions!
Upskill yourself with weekly virtual events for B2B, B2C, and SaaS businesses
Win B2B leads on LinkedIn
Live webinar: 15/07 12PM CEST
Interactive Q&A Session: 22/07 12PM CEST
Scaling an eCommerce Store
Live webinar: 29/07 12PM CEST
Interactive Q&A Session: 05/08 12PM CEST
Live webinar: 12/08 12PM CEST
Interactive Q&A Session: 19/08 12PM CEST
Build your own winning content strategy
Live webinar: 26/08 12PM CEST
Interactive Q&A Session: 02/09 12PM CEST
Who should follow these sessions?
Every sales & marketing professional who wants to use the summer to invest in themselves and their business.
➡️ Are you an entrepreneur who wants to grow his business in a smarter, more efficient way?
➡️ Are you a commercial director who wants to understand some newer powerful strategies?
➡️ Are you a marketing executive looking for new ideas?
Then these free webinars and Q&A sessions are definitely something for you!
Win B2B leads on LinkedIn
LinkedIn has been the best B2B lead generation channel in the last two years. We generated over 20.000 leads and made crucial business connections using LinkedIn. It is one of the most potent tools to claim thought leadership, build awareness and generate leads for your company.
We'll discuss how you can generate B2B leads on LinkedIn step by step during this live webinar.

You'll learn
👉 LinkedIn profile hacks
👉 How to use LinkedIn Sales Navigator to pinpoint your audience.
👉 How to structure & plan your content for LinkedIn
👉 How to distribute your content for maximum conversion
👉 Nimble tooling for Linkedin Impact



Scaling an eCommerce Store
Many eCommerce businesses feel stuck after some point: they reach always the same customers and their revenue is stagnating. In this webinar, we'll show you how you can find and consistently acquire new customers. We'll give you tactical advice, best practices, and examples to scale up your eCommerce business.
By the end, you'll have a new approach and you'll be able to:
👉 Use the experimentation mindset of growth marketing.
👉 Structure your strategy into the Pirate Funnel (AAARRR)
👉 Arm your brand and website with the latest practices.


We're aware that 90% of consultants talk about intangible strategies, personas, frameworks, and whatnot. But all you need is actionable advice. You want to move fast and acquire your customers asap. This webinar aims to get you your first 100 customers or scale your business up to 1000 customers.
We'll cover everything from prerequisites to advanced strategies.

Here are some of the things you're going to learn:
👉 7 Core SaaS marketing prerequisites
👉 5 SaaS content marketing strategies.
👉 5 Actionable SaaS marketing strategies you can try this week
👉 Marketing tools for SaaS marketing, lead generation, and automation.


Build your own winning content strategy
Content marketing is inarguably the best way to generate organic leads. But it indeed requires some groundwork and energy investment before it gives you good results. However, once you are set with your content marketing strategy, this channel has the potential to outperform the rest of your marketing strategies. Moreover, once set right, you'll be generating organic leads for years.

Here are some of the topics you'll learn:
👉 Introduction to content marketing and SEO (Search Engine Optimization).
👉 Search intent and content marketing funnel.
👉The most effective content types for B2B, SaaS, and eCommerce brands.
👉 The top content marketing tools to use.

GrowForce is a growth marketing agency on a mission.
We help marketeers, sales & entrepreneurs growing their business.
GrowForce does this by implementing, coaching, and/or teaching you and your team how to be better in growth marketing.
No bullshit. Only tangible results.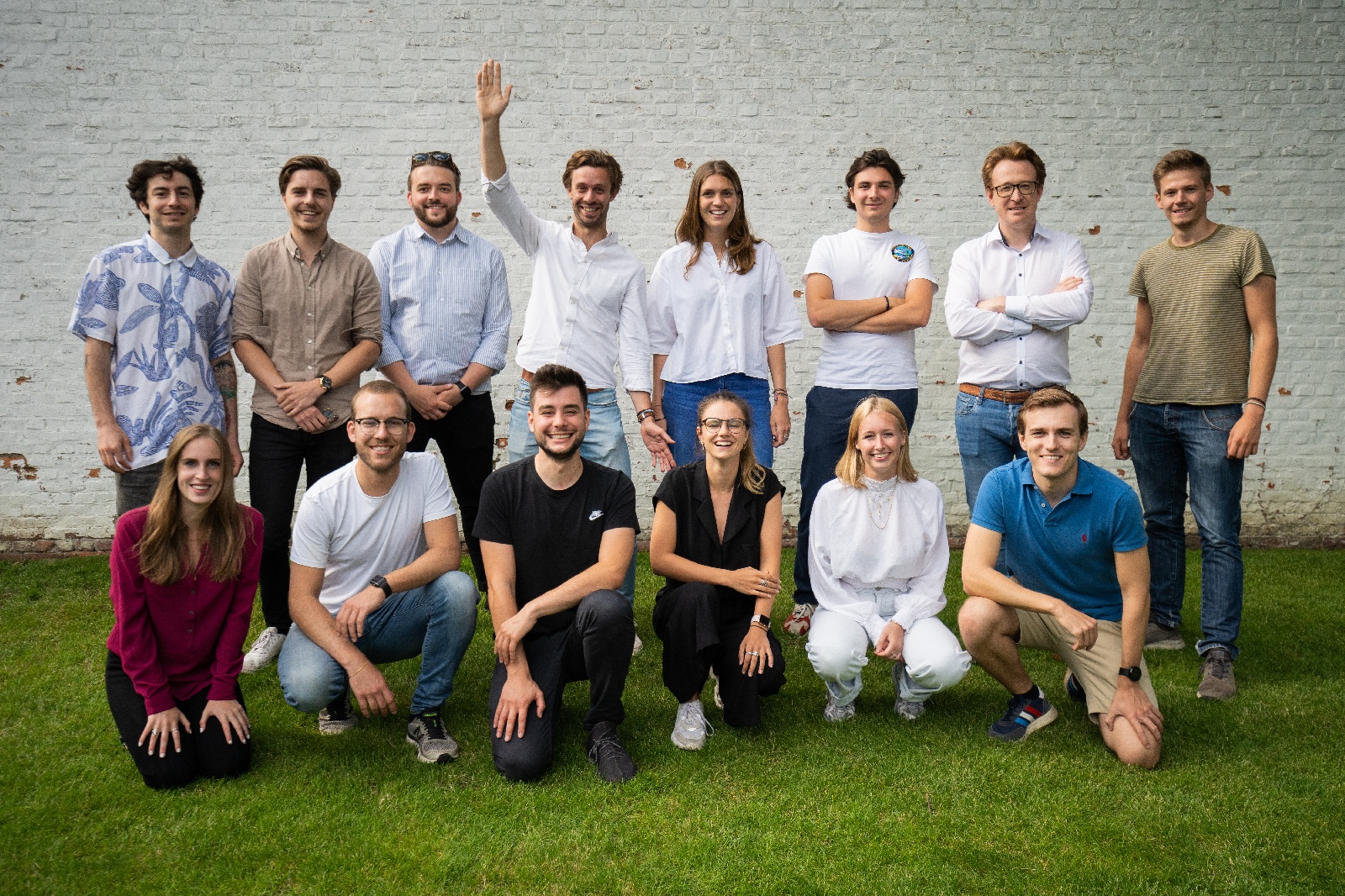 200+
growth sprints executed at customers
600+
Professionals trained
Companies we've helped growing

Ready for the summer of growth?
With a combination of a creative mindset and digital tools, a growth marketing strategy can take your business to the next level.

Take part in the summer of Growth and take part in free webinars and interactive Q&A sessions.
The Summer of Growth is held completely virtual.